ALCEMIS invites you to engage with and participate in the FactorE™, our suite of strategic change, innovation/design thinking and leadership consulting services. Here you build dynamic, creative and adaptive organizations where work is relevant and enjoyable and you play with purpose – where engaged employees apply their creativity and gifts toward what matters, building authentically lived brands with raving fans (i.e. happy, engaged and loyal customers, partners, suppliers, etc.).
FactorE™
If you are ready to be BOLD and play with purpose to cultivate engaged employees and raving fans, join us in the FactorE™ where three core service areas help you align and shift your organization to build authentically lived brands that deliver sustainable growth, that focus on people, planet and prosperity.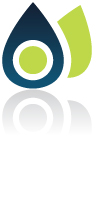 FactorE™ Game Changer (a.k.a. Strategic Change)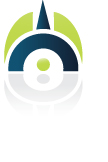 FactorE™ 3D Solutions (a.k.a. Creative Solution Design & Experience Design)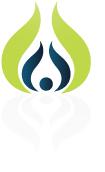 FactorE™ Alchemical Leader™ (a.k.a. Leadership Development)




Why FactorE™?
First and foremost, it sounds intriguing and playful.  ALCEMIS is serious about play – play with purpose.
Play connects us, releases our creativity, engages us emotionally, builds trust and encourages our best.  When we enjoy what we do, we are engaged and happy.  It is easier to move into a state of flow, a state of high performance, a state of delivering exceptional products, services and experiences.
FactorE™ is a play on factory.  A factory is a business.  ALCEMIS works with business owners, leaders and their teams. The "E" is for experience and engaged.  We work with clients on the design and delivery of amazing employee and customer experiences to build authentically lived brands. We emphasize engaged employees, customers, suppliers, partners and other advocates. Play FactorE was already taken; sad, we know. Fun FactorE sounds too fluffy; sad, we know.
Get Engaged in the FactorE™

Need some encouragement to come out and play with us – to make up your next game, change the rules, design amazing experiences and deliver solutions that matter?
Click here to contact us for a FREE GOLD call.  In just 30-60 minutes we'll explore your current challenges and assess your options.