Solve Complex Challenges.
Build Your Brand at Its Core.
Drive Sustainable Growth.


Leaders with an improvement mindset who want to deliver sustainable growth for their organizations work with ALCEMIS to imagine, create and deliver meaningful innovative solutions to their complex challenges.
ALCEMIS sparks and guides the thinking and acting necessary to build aligned organizations with employees that effectively live the brand promise.  This is brand building at its core.
We like working with clients who desire to develop better solutions for better work and a better world.  This is about doing well by doing good.  We look at sustainable growth as growing in a way that benefits people, planet and profits symbiotically.
_
ALCEMIS Services

Clients engage ALCEMIS for help with strategic change, creative solution design, experience design and leadership.  We help you think and act differently to innovate, shift, change, lead and grow.
Strategic Change
Creative Solution Design and Experience Design
Leadership
A primary way in which we engage with clients is our design and facilitation of effective meetings.  From facilitating creative visioning and strategic planning to creative solution design and ideation to team building and conflict resolution to project kick off and leading projects, ALCEMIS designs and facilitates meeting experiences that emphasize:
Creative and Design Thinking
Critical Thinking
Strategic Thinking
Thoughtful Risk-Taking
Deliberate Decision Making
Collaboration
Action and Follow Up
Click here to contact us and learn more about how you can benefit from our services.
We'd love to help you.
The ALCEMIS Difference – Clarify. Create. Cultivate.
ALCEMIS helps leaders and teams create and deliver meaningful and innovative solutions.  You build the organizational agility needed to effectively anticipate and respond to your market and customer needs.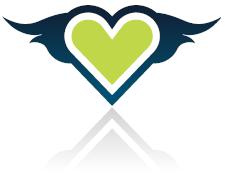 Clarify real challenges and opportunities


Create meaningful innovative solutions

Cultivate amazing leaders, engaged employees and raving fans

When you work with ALCEMIS, you improve your capacity to innovate and adapt, allowing your organization to grow and thrive.
Leaders and teams:
Spend time and money wisely by working on the right challenges and opportunities
Explore and clarify challenges BEFORE jumping into developing solution ideas
Improve capacity for effective solution design and implementation
Learn and apply creative skills and processes to business and organizational challenges
Improve ability to take thoughtful and considered risks by making better decisions
Develop capacity for creative, change and project leadership
Build innovative cultures
Improve collaboration
Improve ability to create and deliver solutions that add value, i.e. improved innovation
resulting in:
Better Solutions for Better Work and a Better World
Engaged Employees
Raving Fans
Sustainable Growth