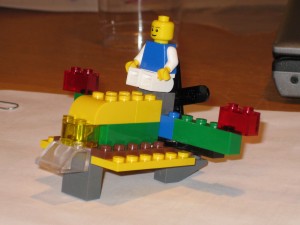 Unleash Whole-Brain Power toward Solution and Action
Imagine the times when key stakeholders gathered together to work on real business challenges. Consider how such gatherings usually take place. Think about all the meetings you have participated in over the years and how much time and money were wasted.
Just imagine HOW valuable it would be for your organization to:
Get to the core of challenges faster – Tap into the hidden expertise of your organization –
Transform insight and awareness into commitment and shared goals
And…imagine HOW valuable it would be if everyone left your meetings feeling confident that:
everyone's insight, knowledge and ideas were brought fully to the table and optimally integrated into the outcome
the entire team experienced new knowledge, developed clearer understanding and gained greater awareness
what happened in the meeting will make a

REAL

difference

RIGHT

NOW

everyone left the meeting feeling a stronger commitment to go about their work and take action in accordance with what they decided on together
The Power of LEGO® SERIOUS PLAY®
LEGO SERIOUS PLAY (LSP) is a facilitated process ALCEMIS uses with clients to lead them through a series of deeper and deeper questions to address their challenges and opportunities. Participants build three-dimensional models using special LEGO bricks in response to questions that are customized for each group's area of focus.

LSP is an innovative and experiential process based on research documenting that this kind of hands-on, minds-on learning produces a deeper, more meaningful understanding of the world and its possibilities.
The exploratory nature of

LSP

helps teams and individuals explore, realize, and articulate a much more detailed view of their world and the potential for action than regular brainstorming.

LSP

is an easy-to-use and intuitively appealing way to help organizations find answers to their own challenges and options.
The proprietary hands-on approach of

LSP

supports effective dialogue and helps bypass the filters of the rational mind to go directly to the core of the challenge.

LSP

focuses attention on the model, not on the creator of the model. Hence, the learning environment remains "safe," even in the face of emotionally charged issues.
Applications
There are endless applications for using LEGO SERIOUS PLAY.  It all begins with what you want to address.  Below are just a few to set your brain a-noodling.  Where might you use LSP in your organization?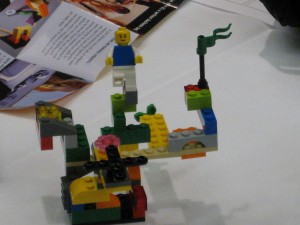 An innovation launch team uses LSP to help them with planning – answering crucial questions like: What does success for us look like? How does our culture support innovation? How does our culture operate today that does not support innovation? What are our greatest challenges in delivering innovation? With input from these questions, the team spends time deep diving into the key challenge and develops actions they will take to move forward.
A group of women entrepreneurs uses LSP to reconnect themselves with the passions and calling behind starting each of their businesses.  In addition, they use LSP to describe an important stumbling block or opportunity standing on their path to business growth.
An engineering team uses LSP integrated into an Innovate Like an Artist™ workshop to answer questions that help them understand and plan for observation and ethnographic research as well as address areas of concern as they begin a new phase of work.