Laura Delavie, M.A.
President and Chief Alchemist, ALCEMIS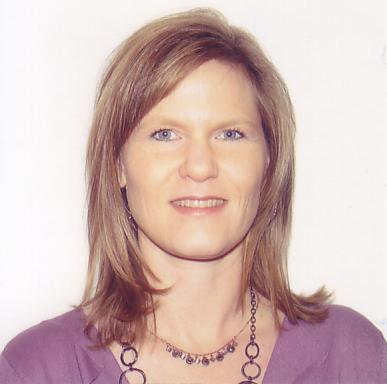 Strategist. Design thinker. Change agent. Leader. Facilitator. Laura works with leaders and teams who want to improve their organization's brand at its core, so that how they do business and serve customers aligns with who they say they are and what they say they do. Laura is a catalyst for and facilitator of the strategic changes needed to generate alignment, engagement, action, customer advocacy and sustainable growth. Using a variety of change, design thinking, and creativity tools and methodologies, she helps clients think and act differently. Both a big-picture thinker and detail-oriented, Laura sees and works with the interconnections within whole systems for better design and positive results.
As an adventurer of the mind, Laura loves to learn. She is attracted to concepts of play, creativity, leadership, quantum physics, fractals, interconnected systems, epigenetics, and the meaning of the universe and life. This has taken Laura from philosophy to CERN in Switzerland. She has an M.A. degree in Change Leadership with a specialization in Organizational Development from the University of St. Thomas.  Her B.A. degree is from Augsburg College where she double-majored in Philosophy and Communications and was a Presidential Scholar.
A quest to move past the status quo led Laura to the Creative Problem Solving Institute, CREA, and additional training in tools and techniques to facilitate creativity and innovation. She has certifications or licenses in Creatrix®, Basadur Applied Creativity and LEGO® SERIOUS PLAY®. In fact, Laura received her LEGO® SERIOUS PLAY® training from one of its creators, Robert Rasmussen.
Laura's professional experience spans several industries, including: retail, medical device, banking/finance/insurance, light industrial and off-road equipment manufacturing, agriculture/food supply, telecommunications, non-profits, small business, and pharmaceutical/bio-technology.  She has done projects with several Fortune 300 companies – six listed on the Fortune 100 – as well as one of the top privately held U.S. companies.
In her free time, one might find Laura enjoying the arts, volunteering, learning something new, dreaming of or planning her next trip, or spending time with friends and family.  Laura is currently a board member for CycleHealth, a non-profit committed to creating a new cycle of health through kid-powered wellness.  In 2015, Laura was Co-Chair of the Silent Auction Committee for the Minnesota Orchestra's Symphony Ball.  A fan of world music, Laura also volunteers at the Cedar Cultural Center.
Laura has facilitated public workshops on:
UPCOMING June 8th, 2016 – Serious Play for the Win: Applying the LEGO® SERIOUS PLAY® Methodology to Solve Real Problems in Real Time, Sustainable Brands Conference 2016, San Diego, CA
Bricks Break Blocks, WOW Retreat, Fall 2015
Creative Behaviors for Better Decisions, Augsburg College MAL/MBA Event, July 2014
Developing a Creative Habit, Creative Dialogue Clinic at the University of Minnesota's Katharine J. Densford International Center for Nursing Leadership, July 2013
Changovation™: Exploring the Synergies between Change and Innovation, University of St. Thomas HR and Change Leadership Alumni Meeting, March 2013
JumpStart 2013, ROI Leader Forum, January 2013
Creating Value: Putting Creativity to Work at the Twin Cities' American Society of Training and Development (ASTD) Fall 2011 Conference
Innovative Strategies for Sustained Results at the American Society of Health-System Pharmacists (ASHP) Summer Meeting 2011

Innovate Like an Artist™ at the Twin Cities Human Resource Association (TCHRA) 2011 Spring Conference
Using the Creatrix® to Improve Innovative Behavior at CREA 2011 in Sestri Levante, Italy
Exploring Challenges and Generating Big Ideas with LEGO® SERIOUS PLAY® at the 2011 Organization Design Learning Conference
Creatively Exploring the Power of LEGO® SERIOUS PLAY® in Growing Your Business at the Women Entrepreneurs of MN Q3 2010 Event
Building Innovative Capacity for TUG MN in 2008